Get Started
Simply printing the checklist and plunking it down in a room won't lead to reliable and effective use in emergencies. You need a dedicated internal champion, and a robust step-by-step implementation plan.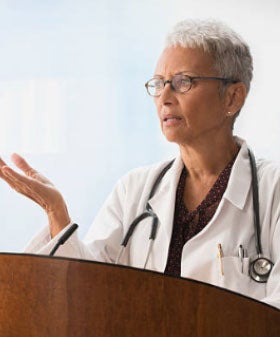 Identify a local champion
Every successful implementation starts with a local champion who can lead this effort and partner with others to share duties. The champion should feel a personal commitment to the project and be willing to invest the time and effort that will lead to success. He or she will ideally be a respected clinician who collaborates well with colleagues across disciplines. Excellent communication skills and the capacity to anticipate and understand barriers are important to building broad consensus around the use of emergency checklists in practice.
Map out your step-by-step plan
With your champion in place, start by mapping out a step-by-step implementation plan for introducing checklists into your practice. These steps are:
Reach out to EMIC for support
The Emergency Manual Implementation Collaborative (EMIC) is led by a committee of individuals with extensive experience in the development and implementation of emergency checklists. Members are available to offer support and guidance as you go through the implementation steps.
Next step: Get Buy-in